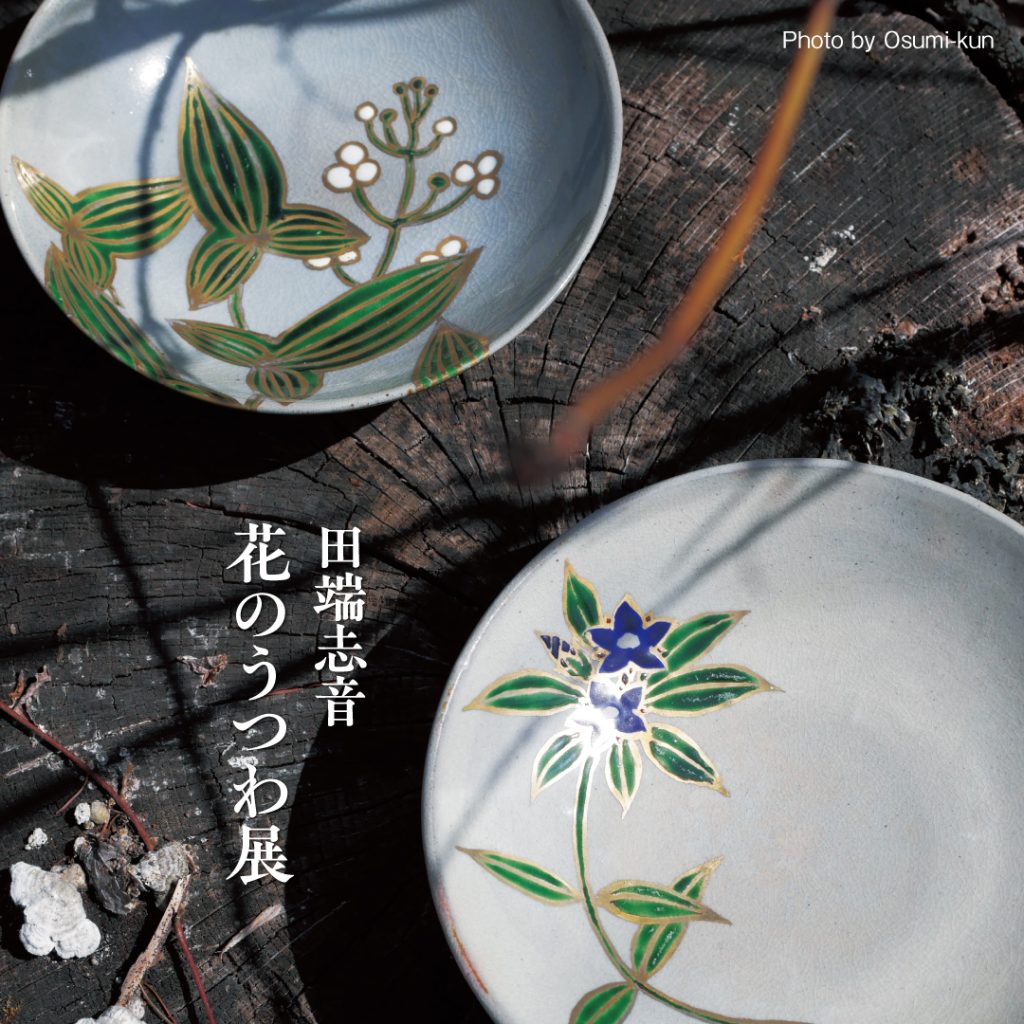 昔からずっと志音を応援してくれている淑子ママが企画してくださった「花のうつわ」展。
志音の作品の中でもあまり皆さまに見ていただく機会が少ない、日常にも使いやすい器なども展示させていただきます。
まだゴールデンウィークのご予定が決まっていない皆様、ぜひ軽井沢の浅間山の見えるテラスでゆっくりした時間を過ごしませんか?
ご興味いただけましたら、下記よりお問い合わせください。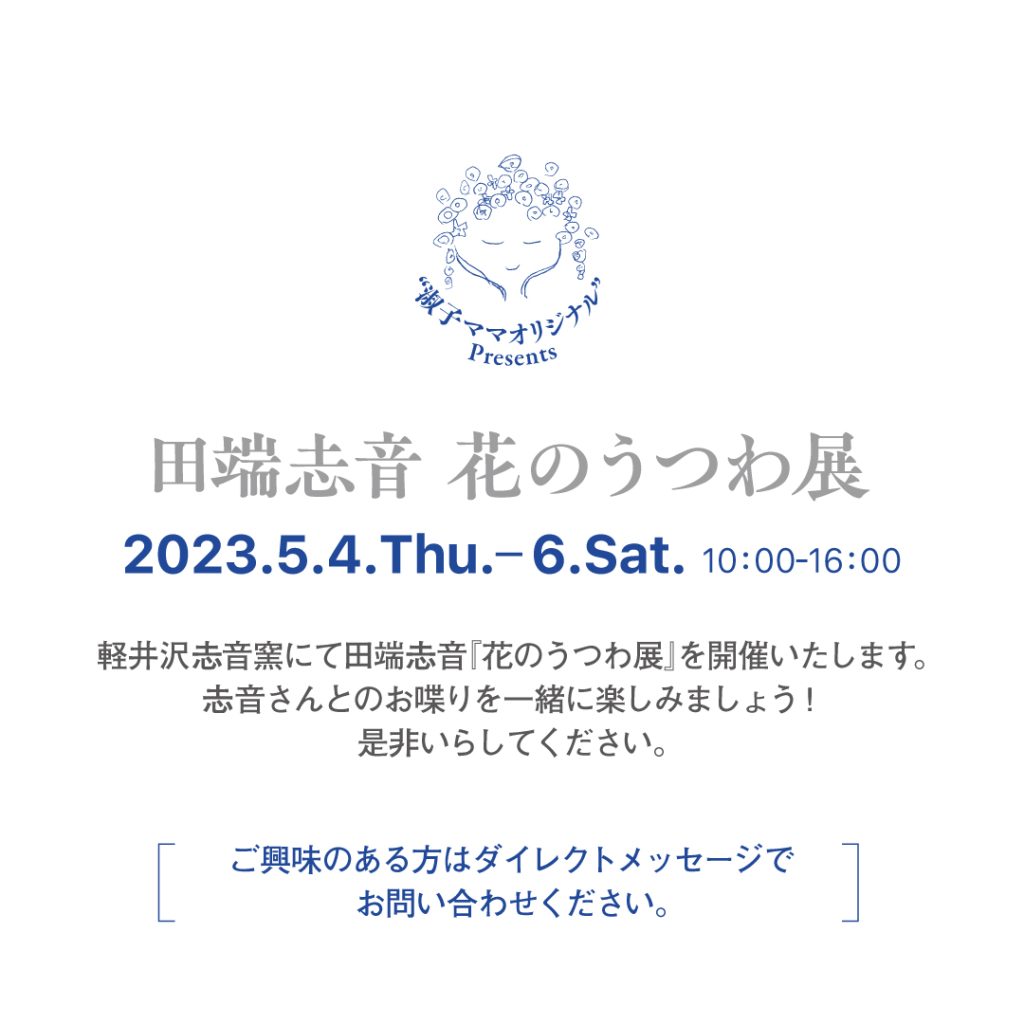 The 'Utsuwa of Flowers' exhibition was organised by Yoshiko Mam, who has been a long-time supporter of Shion.
The exhibition will also feature some of Shion's less commonly seen pieces, such as everyday used vessels.
For those who have not yet decided Golden Week plans, why not spend a relaxing time on the terrace overlooking Mt. Asama in Karuizawa?
If you are interested, please contact us to the following mail address.
お問い合わせ / Enquiry