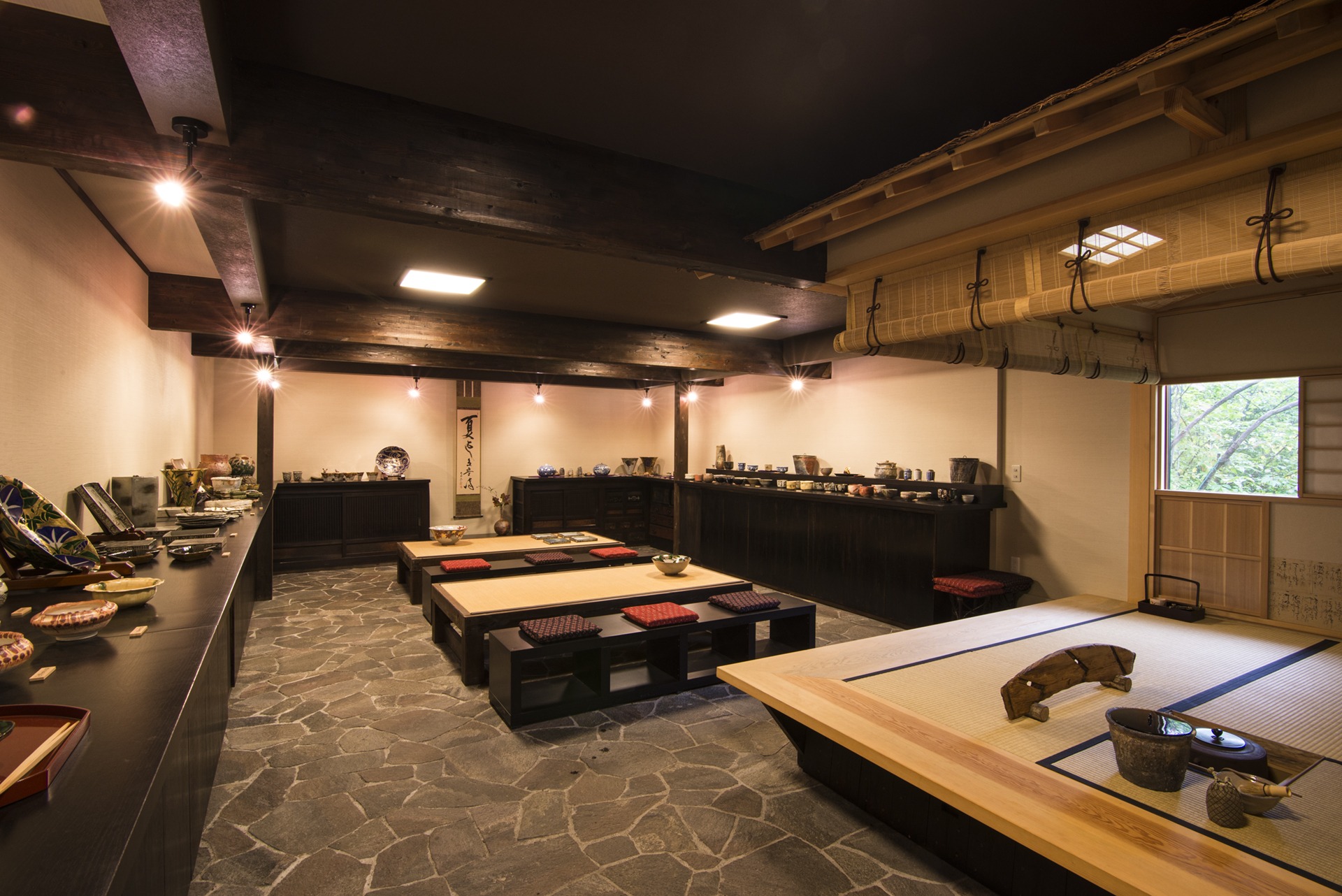 この地で志音の手によって作陶の全ての行程を終えた器たち。陶器は、作家が作陶を終えた後も成長し続けます。今後の成長を見守りながら、使っていただける方に出会うためのスペースを2009年にオープンしました。
作陶をスタートして以来夢だった「茶懐石を全て自身の作品で」という志音の言葉通り、ギャラリーでは、伊賀、信楽、国焼、乾山写、琳派風、高麗物、祥瑞、染付など、多彩な作品が並びます。じっくり時間をかけて、丁寧に仕上げた作品を実際にお手に取っていただければ幸いです。
The pottery is made here exclusively by Shion — the entire process of it. These works continue to grow even after the artist is done with it. In 2009, this gallery was opened and it became a place where we could meet people who use her works and have her works grow.
"Have a tea-ceremony using my creations" has been her dream since she started making pottery. There are various works in the gallery such as Iga, Shigaraki, Kuniyaki, Kenzan Utsushi, Rinpa style, Koraimono, Shonzui, and Sometsuke. She would appreciate it if many people would hold in their hands her works which she carefully made with a lot of dedication.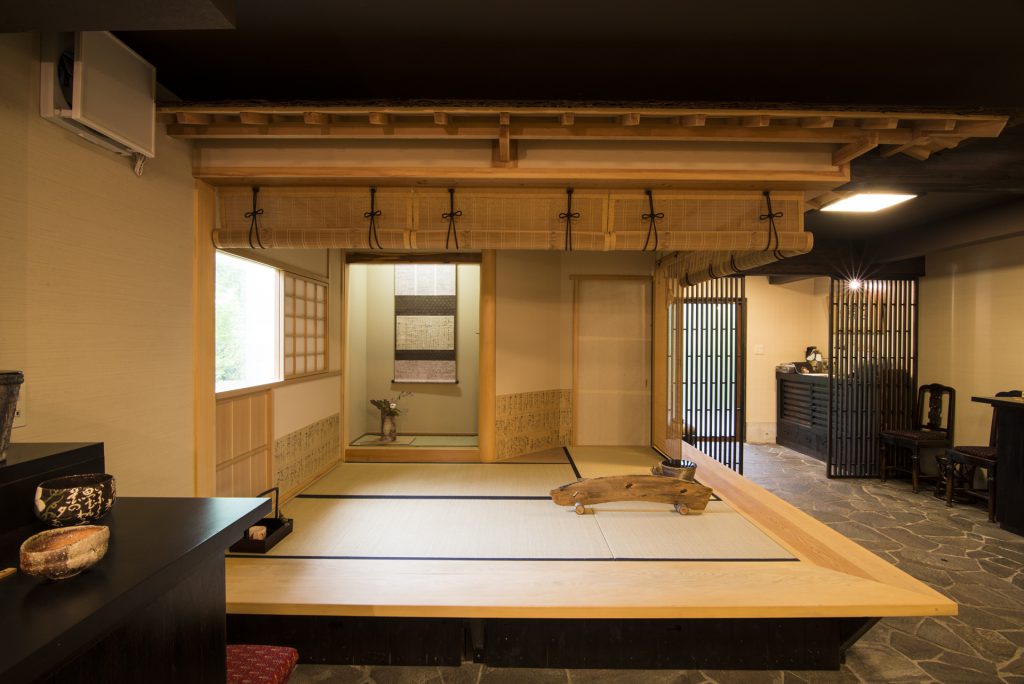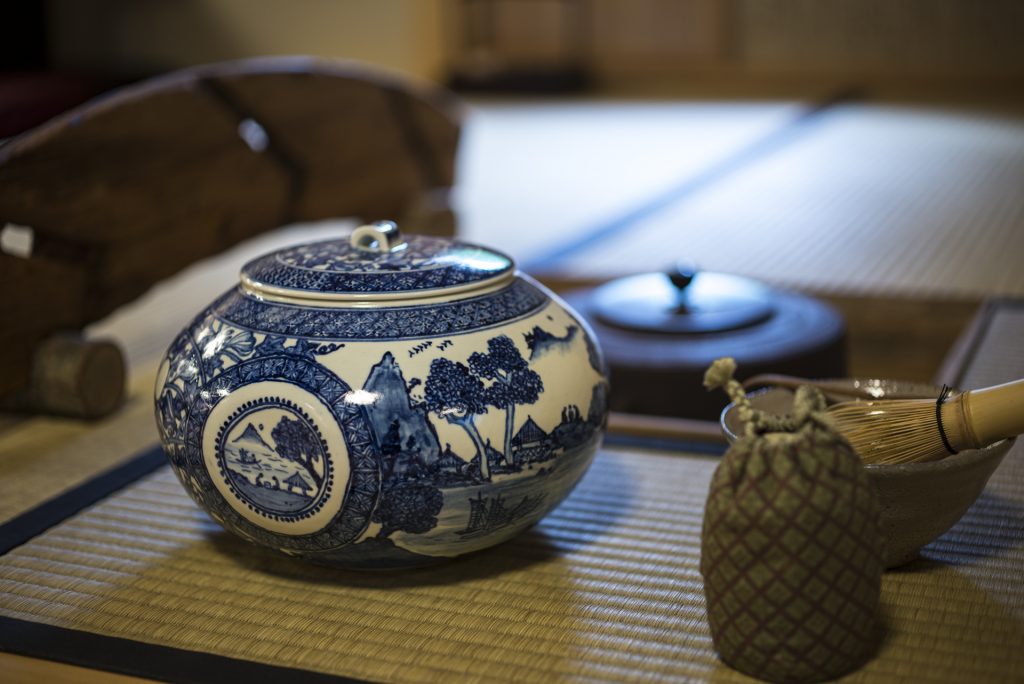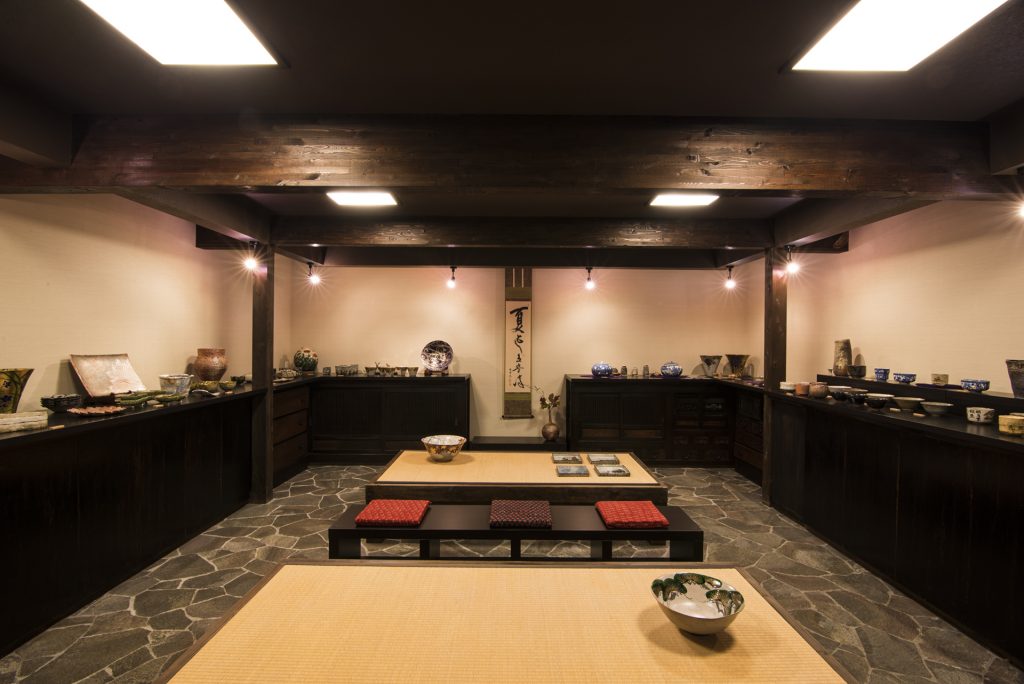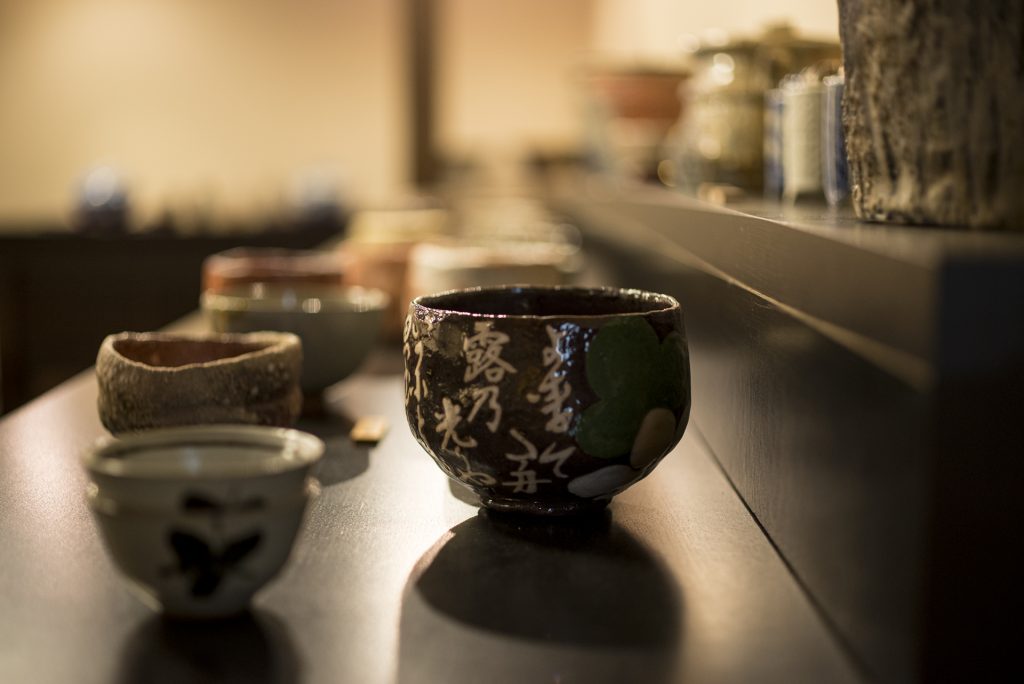 ◆ギャラリーは不定休ですので、お越しの際には事前にご一報いただきますよう、お願い致します。
◆作品をご購入いただくことも可能です。
※VISA, Master, JCBがご利用いただけます。
※オンラインでの作品販売は行っておりません。
◆The gallery is closed on irregular basis, so please let us know in advance when you wish to visit.
◆You can also purchase the works at the private gallery.
*VISA, Master and JCB are accepted.
*We do not sell works online.