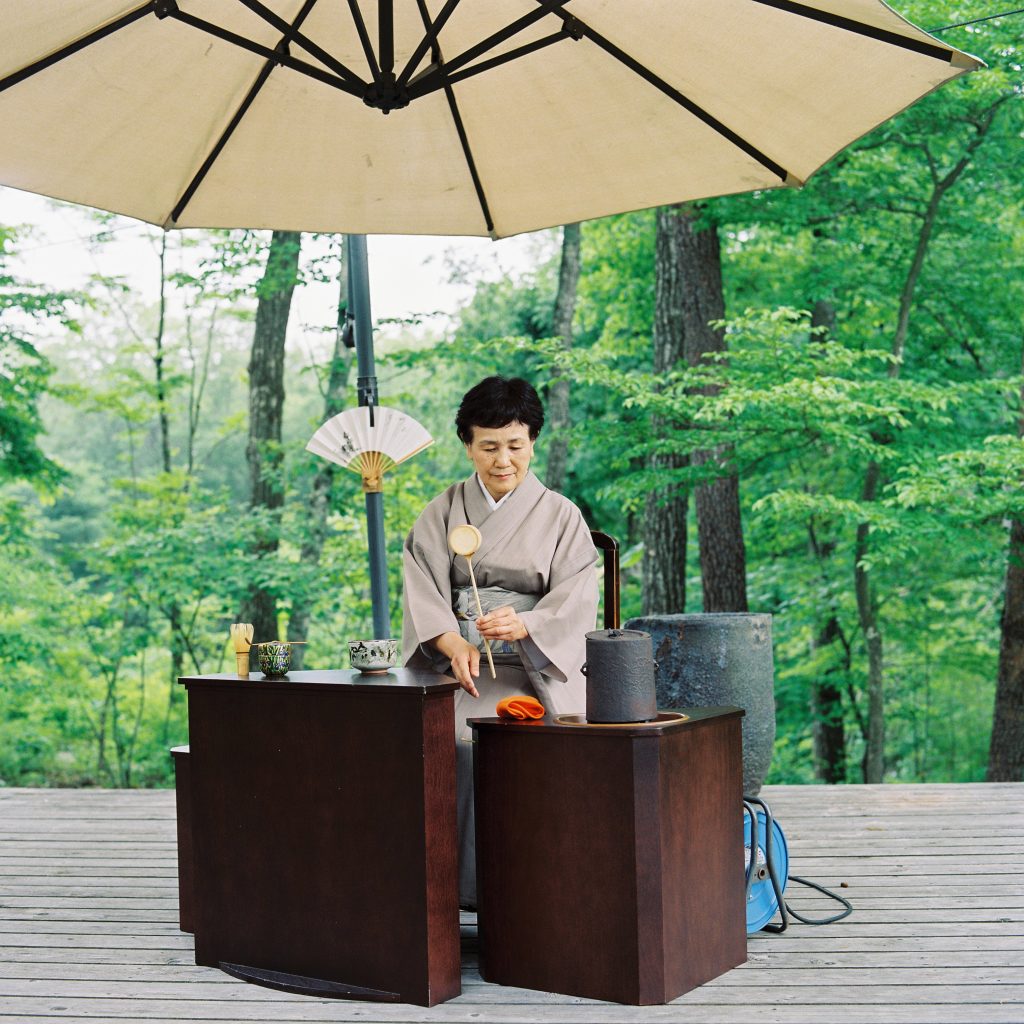 こんにちは。
田端志音と申します。
長野県軽井沢にて窯を築き、作陶を生業としています。
この度、公式ウェブサイトを開設いたしました。

日本には様々なタイプの陶器があります。
日本のお茶事では、タイプの異なる陶器を使うことを好みます。例えば、水指は備前焼、茶入れは瀬戸、茶碗は高麗、花入は伊賀……といった具合に。
使う陶器を全て自分の作ったものでお茶事を開きたいという想いから、私は多くのタイプの陶器を作ってきました。
それぞれ素材も違えば焼き方も違います。一つのタイプの作品が、作品として外に出せるようになるには少なくとも6年から8年はかかっています。また、一度うまく焼けたからといって、次からは皆うまく焼けるという訳でもありません。
ですが、好きなものを作り続けることができる幸せは何ものにも代え難く、毎日精一杯を尽くしています。今年73歳になりましたが、まだまだこれからです。

作品を通じて多くの素敵な方々との出会いもあり、それもまた大変嬉しいことです。
このウェブサイトを通して、今後の活動を皆様にご報告していければ幸いです。
---
Hi! This is TABATA Shion.
I built a kiln in Karuizawa, Nagano Prefecture and I do pottery as a living.
We have opened my official website.

In Japan, there are several types of pottery (ceramics).
In Japanese tea ceremony, it is recommended to use various kinds of ceramics from different regions. For example, water holder is from Bizen, tea container from Seto, tea bowl from Korai, flower vase from Iga, and so forth.
I have made many types of pottery so that I can open a tea ceremony with all the pottery I made.
To make various kinds of pottery, it's not only the material used that is different, but also the firing. It takes six to eight years to complete a type of work and for it to become available for the world to see. Just because one firing was successful, it does not mean other firings would be successful, too.
But I am glad that I'm doing something that I really like because I can enjoy doing it with all my heart. I turned 73 this year, but I still have a long way to go.

I am very happy that I have been able to meet unbelievably wonderful people through creating pottery.
I will let you know the future activities in NEWS. I would appreciate it if you could check it.
---